Author Assist, by the African Journal of Emergency Medicine
It is the aim of the African Journal of Emergency Medicine to be representative of all parts of the African continent; we recognise within this that some African researchers in emergency care may be disadvantaged in the available range of journals into which they can publish their work. We are aware that this is due to many reasons, including that topics are concerned with conditions which are largely irrelevant to other audiences.

AfJEM is dedicated to supporting all authors who wish to make an attempt at publication on an African emergency care topic. In order to maintain and produce a high quality, international standard Emergency Medicine journal, AfJEM has devised Author Assist. AfJEM uses a team of experienced volunteers (Author Assistants) to help improve the quality of manuscripts before peer-review submission.
Would like to apply for assistance with your manuscript
Have not started your manuscript and need help on how to go about doing that
Have not started a research project but need help on how to develop your ideas
Are an inexperienced author who would like to collaborate on a systematic review
Would like to become an assistant
* AfJEM does not provide research development per se. However, we recommend the Science Supercourse ran out of the Library of Alexandria (YouTube clip) if you want to develop a research project from the ground up. If you have already done the research and want to write it up you can use Authoraid. AuthorAID helps researchers in developing countries to publish and otherwise communicate their work. It also serves as a wider global forum to discuss and disseminate research.
A bit about the journal:
The African Journal of Emergency Medicine (AfJEM) is the official journal of AFEM. It is a regional, peer-reviewed journal aimed in particular at supporting emergency care across Africa. AfJEM publishes original research, reviews, brief reports of scientific investigations, case reports as well as commentary and correspondence related to topics of scientific, ethical, social and economic importance to emergency care in Africa. Articles are of direct importance to African emergency care, but may have originated from elsewhere in the world.
The African Journal of Emergency Medicine is an Open Access, online, and print journal (#FOAMed). Neither authors nor subscribers pay to publish or access published material. Articles are published in their full citable form as four issues per volume (March, June, September, and December).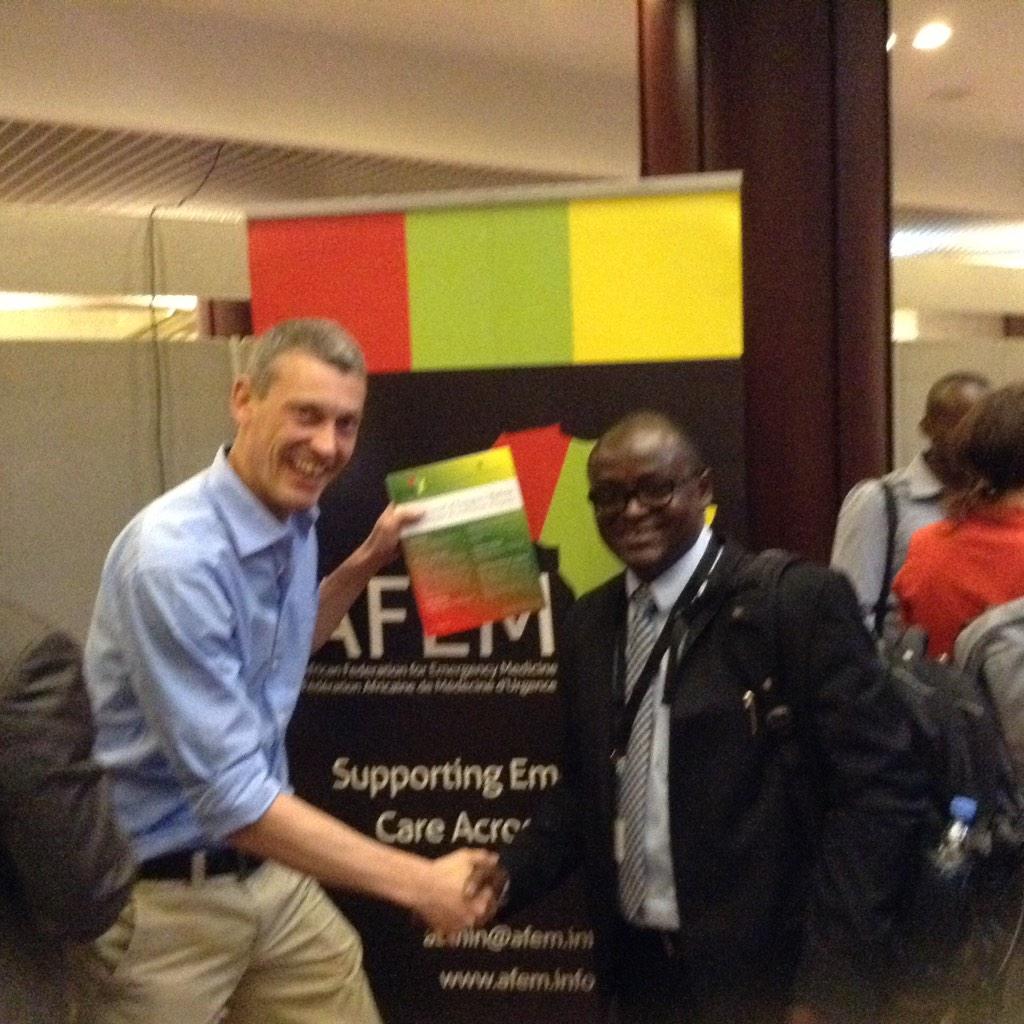 Visit www.afjem.com to learn more, read the latest issue, or submit a manuscript.